A POLISH NUN'S LIFE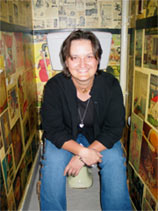 And so I came upon Father
Wozawazki and said unto him, 'lo that I am she that will someday ride great distances in pursuit of the transience that has thus eluded me, I am as I always have been. She who bikes very quickly away from Bears. There will be actual content here as soon as Bo gets her stuff to me. :-P.
Bozena's Biking and Photography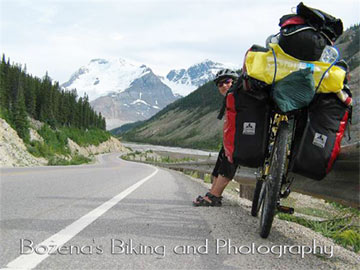 Biking pictures, photography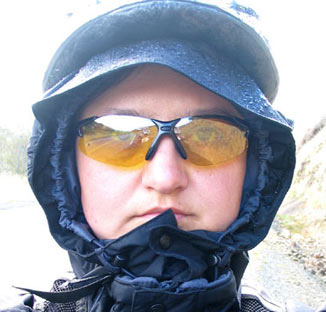 I am a warrior of the bike.

Bozena's Blog
Into the beginning

Polish train travel was
interesting, there were clean but retired steam locomotives stood around the station in Elk, while tall grass grew between the tracks beneath the electric loco hauling the Warsaw Express. The station at Gizyncko had an abandoned look to it, desperately in neeed of a coat of paint,
with the main doors barred. Once inside, through a side entrance, there was a computerised ticketing system in use, while the whole was protected by a stern looking militia man with an automatic pistol.
Our train stopped at one rural station whose grass covered platform was host
to a small herd of tethered cows. One thing, our venerable diesel powered train ran on time!