Two To Be Executed June 28, 2006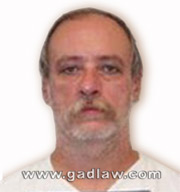 One in Tennessee and one in Texas are to be executed. In Tennessee the circus of four at once received it's final blow when Paul Reid received a stay when Judge Todd Campbell ordered a hearing to determine if Reid was mentally competent since of course he stopped all of his appeals and in fact wants to die. You can't be executed if you actually want to die apparently. So, in Tennessee they only have Sedley Alley. Alley confessed and was convicted of the rape and murder of 19-year-old Marine Suzanne Collins in 1985. Twenty one years later Sedley Alley's last appeals are done and he'll be strapped down and feel a small amount of the fear his victim felt before she died.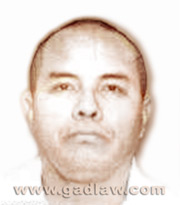 In Texas, the notorious and multiple murderer and probable serial killer, Angel Maturino Resendiz, will face his end tonight. To find out the minute by minute countdown for this convicted murderer you only need to tune into Headline News when that clown Nancy Grace and her own vicious style of exploitation journalism will undoubtedly continue the death clock she had on the show last night. Authorities say he killed 15 people, he is reported to believe he is immortal, he is a Mexican national, and is awaiting execution by lethal injection for a 1998-1999 killing spree. This will be execution 13 of the year for the leader in executions, the state of Texas.
Pennsylvania with 222 Awaiting Execution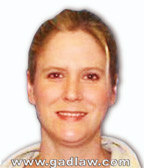 The pictured Heather Lavelle does not become the 6th woman on death row in Pennsylvania and the 223 person in total awaiting execution in that state. This is noteworthy because in Pennsylvania the prosecution needs to prove aggravating circumstances of robbery and torture which the Judge, Bucks County Judge Rea Boylan said the prosecution did prove. Christian Rojas, a computer programmer from Costa Rica on a work visa was the victim of the torture, robbery and deliberate murder. Lavelle and her accomplish, James Savage picked Christian Rojas because he had previously befriended Lavelle which is why she knew him and for whatever reason thought he had a great deal of money hidden in his home. Lavelle and Savage were crack addicts and in an evenly administered justice system in Pennsylania or anywhere for that matter, she would have been sentenced according to the law and not according to the anti death penalty leanings of Judge Boylan. If this occurred in a different county in the state the verdict could have been different. In Florida or Texas she'd be on death row right now, probably that is. Being female and white her chances would be less than if she was a black female or a black male. In Pennsylvania the number of blacks on death row right now is 135. There are 17 hispanics and 2 asians and 65 whites on death row. An illustration of the inconsistency of the death penalty. As it was, she was sentenced to life in prison as was her partner in the murder. Story
Supreme Court Rules to Allow Challenge to Method of Execution to Go Forward
Well this Supreme Court case has decided to allow the convicted Florida murderer, Clarence Hill, challenge the method of his execution (a three drug lethal injection procedure which is also used by Arizona, Georgia, North Carolina, South Carolina and Florida). Following the logic of Nelson v. Campbell, Mr. Hill can challenge the procedure using the Civil Rights statute, 28 U.S.C. § 2254 Civil action for deprivation of rights, rather than using a habeas corpus challenge which the lower court had said he had already used. The instant analysis of this case says that this will open more doors for other death row inmates to challenge the method of their executions and thereby slow down executions further than they already are. (relatively speaking that is)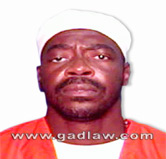 Clarence Hill
Tennessee Will Kill Four on One Day
The state of Tennessee wants to make June 28, 2006 a day to remember with four executions scheduled for the same day. Paul Reed, William Rogers, David Ivy and Charles Rice are scheduled for lethal injection on the same day. You might wonder what is magic about the number four for Tennessee and you'd be right if you guessed that the 'Death House' only has room for four inmates at a time. here No pictures available of the inmates from the state website. Texas will lead into the month with an execution on the 20th of Lamont Reed and on the 27th of Angel Maturino Resendiz.
The Expansion of the Death Penalty
A report in CNN today here states that South Carolina and Oklahoma became the fourth and fifth states to allow the death penalty for two time child molesters. Louisiana has had the death penalty for repeat child molesters on the books since 1995 and they have one man on death row for repeat molestation. That case is slowly making it's way through the courts but has yet to be ruled on. The five states are Montana, Florida, Lousiana, South Carolina and Oklahoma.
Executions by the Federal Government Announced For Three in May 2006
The United States Government through the U.S. Department of Justice's Federal Bureau of Prisons has set the execution dates for three inmates in May. Richard Tipton is to be executed on May 8, 2006. Cory Johnson is to be executed on May 10, 2006 and James H. Roane has an execution date on May 12, 2006. These executions are to take place at the Federal Corrections Complex at Terra Haute, Indiana.
According to the press release all three were part of a inner city drug gang and were found guilty of Murder in furtherance of a Continuing Criminal Enterprise in violation of Title 21, U.S.C. 848(e)(1)(a). A jury recommended the death penalty for each and as required by law, U.S. District Judge James P. Spencer, imposed the death sentences on June 1, 1993.
These three inmates are black and of the 41 people on the Federal Death Row, 24 of them are black.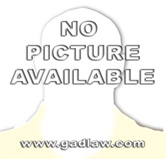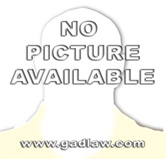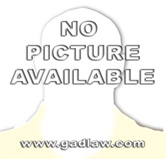 Executions For February
Vernon L. Evans Execution in Maryland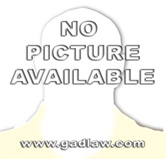 Vernon Evans is scheduled to be executed within a five-day period beginning Feb. 6, 2006 in the fine state of Maryland. Besides believing that no pictures of their death row inmates should be available for any reason they are also very quiet and mysterious with the date. The lawyers for Mr. Evans have delivered a clemency petition to Governor Robert L. Ehrlich Jr. and the ACLU has filed for a restraining order based on the most recently successful argument with the Supreme Court having to do with the cruel and unusual aspect of lethal injection. Maryland has executed a very small number of inmates in total, only 4 since 1961. Here (their figures are wrong by the way since they've not updated it to reflect the June 17, 2004 execution by lethal injection of Steve Oken).
Kenneth Lee Boyd - The 1000th Execution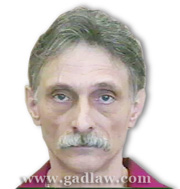 Kenneth Lee Boyd, an inmate in Central Prison in Raleigh North Carolina was the 1000th person to be executed in the United States since the reinstatement of the Death Penalty in 1976 with the two Supreme Court decisions in Gregg v. George and Jurek v. Texas which stated that a death sentence is not a per se violation of the 8th Amendment. Boyd becomes the fifth person executed by North Carolina this year. The first execution was of Gary Gilmore in Utah by firing squad. Boyd, 57, is scheduled to die by lethal injection for shooting his wife and father-in-law in 1988 in front of two of his three children. He shot and killed Julie Curry Boyd, 36, and her father, 57-year-old Thomas Dillard Curry. Family members said Boyd stalked his estranged wife after they separated following 13 stormy years of marriage and that he once sent a son to her house with a bullet and a threatening note. Robin Lovitt of Virginia was scheduled for this dubious honor when the governor of Virginia Mike Warner thought better of having his name associated with this polarizing and divisive issue by commuting the death sentence to life without the possibility of parole for Lovitt.
Australian Nguyen Tuong Van executed by Indonesia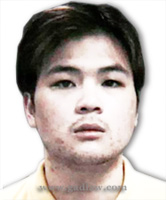 Indonesia executes people for drug smuggling and that is what Australian citizen Nguyen Tuong Van was convicted of. He was hanged for having attempted to smuggle 400 grams of heroin which would be about one million dollars worth of the drug. Efforts by Australia to avert the execution fell on deaf ears in Indonesia.
John Hicks of Ohio 999th Person executed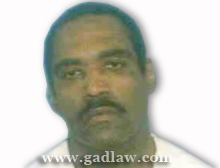 John Hicks, 49, was put to death by lethal injection on November 29, 2005 after Governor Taft of Ohio refused to commute his sentence to life in prison. Hicks became the the fourth person executed by Ohio this year and the 19th since the use of the death penalty was reinstituted by Ohio in 1999. In 1985 Hicks had killed 56-year-old Maxine Armstrong and 5-year-old Brandy Green. Eric Nance (998th) was executed in Arkansas for killing a teenager by slashing her throat with a box cutter.
Alan Matheney was executed by chemical injection at the Indiana State Prison and pronounced dead at 12:27 a.m, September 28, 2005.
Matheney, 54, was convicted of killing Lisa Marie Bianco in 1989 outside her Mishawaka home, just east of South Bend, while on a furlough from a state prison. apologized to his family and met his grandchildren for the first time before his execution. His final words were "I love my family and my children. I'm sorry for the pain I caused them," Matheney said in his final statement, read by his attorney. "I'm sure my grandchildren will grow up healthy and happy in the care of their wonderful parents."
Herman Dale Ashworth, 32, executed by lethal injection in Ohio on September 27, 2005 for beating to death and robbing Daniel Baker, 40, in an alley in Newark in 1996.
He was executed at the Southern Ohio Correctional Facility in Lucasville for the beating death and robbery of Daniel Baker, 40, in an alley in Newark in 1996. His last words were 'A life for a life, let it be done.' His adoptive parents missed seeing him one last time because they were stuck in Louisiana due to the damage done to the Baton Rogue airport by the hurricane Rita.
Alabama Death Row Inmate executed on September 22, 2005 - John W. Peoples.
Alabama has executed three men this year, the latest one being George Sibley on August 4, 2005. Governor Riley has passed the previous Governor Siegelman by having nine inmates executed under his watch. The list is here John Peoples was convicted of murdering three people, Paul and Judy Franklin and their 10 year old son. Peoples had been befriended by the family. He confessed to having murdered them for a 1968 Red Corvette owned by Paul Franklin. The jury recommended death over life without parole by a vote of 11 to 1. Peoples has lived at the Holman Correctional Facility in Atmore for 21 years and his last appeal ran out earlier this week. He smiled and waved to his family and was executed by the state of Alabama at 6 PM on September 22. The complete grizzly story can be found here.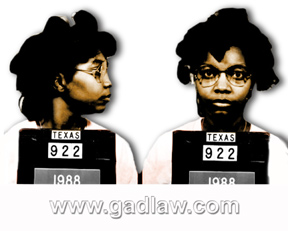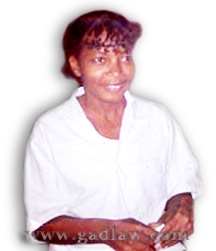 Frances Newton - Executed on September 14, 2005.
September 14, 2005: With some 50 demonstrators outside the gate of the Huntsville Prison, in contrast to the hundreds who stood in protest against the execution of Karla Faye Tucker, Frances Newton was strapped down on the lethal injection gurney and executed. She gave no final statements and was witnessed by her parents and sister. "Newton, 40, briefly turned her head to look at her family as the drugs began flowing. She appeared to try to mouth something to her relatives, but the drugs took effect. She coughed once and gasped as her eyes closed. She was pronounced dead eight minutes later."
September 13, 2005 - The Texas Board of Pardons and Paroles, in a 7-0 vote, refused to recommend to the governor that her death sentence be commuted to life in prison. The vote came several hours after the 5th U.S. Circuit Court of Appeals refused to stop the punishment, a decision that sent her lawyers to the U.S. Supreme Court.
Her execution, by lethal injection,will be the first execution of a black woman since the Civil War and only the third woman executed by the state of Texas since 1982. She will be the 349th person executed in Texas since 1982. She was convicted of the April 1987 murders of her husband Adrian, her seven year old son Alton and her 22 month old daughter Farrah. All were shot to death with a 25 caliber handgun owned by her boyfriend. In March 1987 she had taken out a $50,000 life insurance policy on her husband Adrian, Farrah and herself. Newspaper accounts give the amount on the policy as $100,000. On April 21, 1987 she filed an insurance claim. She was arrested, charged and convicted with capital murder. Links that discuss this case. Austin Chronicle , Democracy Now , Texas Death Row , Austin IndyMedia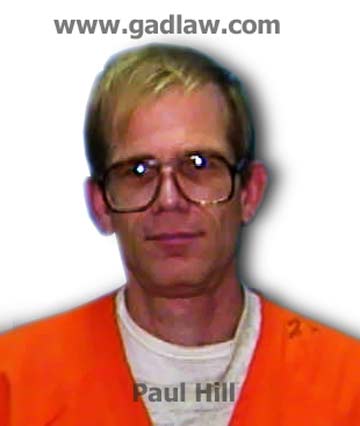 Paul Hill was executed in the Florida electric chair on September 3, 2003. He killed a doctor whose practice involved providing abortions. Dr. John B. Britton was gunned down in Pensacola in July of 1994 outside of "The Ladies Center" which was an abortion clinic. Mr. Hill has expressed no regret for having killed the Doctor and his 'escort' retired Lt. Col. James H. Barrett ,and likened his action to a preventative action which saved the lives of the unborn who would have died that day under the direction of Dr. Britton. In the days leading up to his execution by the state of Florida news reports have stated that a number of people have received death threats which have included bullets. Death threats were sent to Attorney General Charlie Crist and two state prison officials. Additionally some people are worried that the execution of Mr. Hill will give him the status of a Martyr
DEATH SENTENCE FOR NON MURDER CRIME IN LOUISIANA
Patrick Kennedy was convicted in the state of Louisiana of the heinious crime of rape of an 8 year old girl. Under this law of Louisiana which was inacted in 1995, the rape of a child under the age of 12 allows for the death penalty to be considered. In 1996 the Louisiana Supreme Court ruled, 5-2 that the law was constitutional. In the time since the law was passed approximately ten people were indicted under this statute. Rather than face the possibility of a death sentence, in all of the cases the person pled guilty and received life in prison for their crimes.
On the federal books there are laws which provide the death penalty for treason and espionage, with a variety of circumstances where a murder is committed in the course of other crimes. Read here for a full description of those federal laws.
This case is a long way from being settled. It will go to the Louisiana State Supreme Court and will undoubtedly make it's way to the United States Supreme Court.