Thanks for visiting me here. I appreciate you taking the time. This is where I tell you that I attended the University of California at Davis and graduated from the University of Maryland with a Magna Cum Laude Bachlor's of Science in Political Science and History. I earned a JD from the University of Dayton School of Law. At UD I was a Class President, Dean of the legal fraternity Delta Theta Phi, President of the Hispanic Law Student Association, an Editor of the student newspaper, "The Equitable Relief," Law School Representative to the University Safety Committee, Ambassador for the Law School to visitors and potential students, I was a member of the Student Bar Association, a volunteer at the Dayton Prosecutors Office, assigned to the Dayton Public Defenders Office while taking Law Clinic, a volunteer at a local retirement home and a bunch of other things. I'm an avid bike rider, a photography enthusiast, a graphics and art kind of guy (all photos and artworks on this site are created by me) and a happy guitar player.


University of Dayton School of Law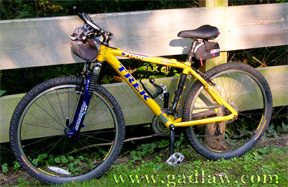 My Bike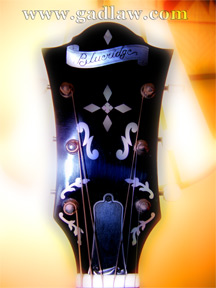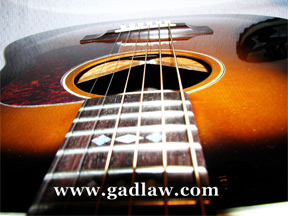 My guitar
I've also lived in the United States and around the world. I've lived in Berlin, Germany and Okinawa, Japan. In the United States I've been able to live on the East Coast, the West Coast and the Gulf Coast. I've lived within sight of the East China Sea, the Pacific Ocean, the Atlantic Ocean and the Gulf of Mexico. I've lived as far north as Maine, as far south as Florida, as far west as California, I think Maine is as far east as any of the other East Coast states I've lived in. I'm a world travelling sort of fellow.



My interests are those that you see on this website. I've got many other interests and hobbies probably similar to yours. I've loved and kept parrots to include parrots, macaws and conures. I've kept and bred tropical fish as well. I love a lot of different types of music as long as it's good. I practice playing guitar. I love a good movie when I can find one. When I can't find a good movie I like 'bad' movies as long as they are entertaining. TV is pretty bad these days, well actually it's always been pretty bad. I despise shows and movies that make entertainment out of torturing women and those who can't protect themselves. So any CSI type of show or Friday the 13th type of show seems fairly evil to me. I like nature programs well done as when done by David Attenbourough. Science programs as done by NOVA, Nature or Connections which are good but "Shark Week" is bad. Sports is great, The Tour de France has been wonderful to watch in the last few years. America's Cup racing is slow and exciting to my eyes. NFL is great sports as well, my team being the Denver Broncos although I haven't lived in Colorado in ten years at least. Any Denver Bronco fan will tell you it's been years of heartache and struggle with a few really great years thrown in there. Got my Todd McFarlane John Elway figures and live and die each weekend with the team and their victories and stuggles.



A personal web site can be thought of as a exercise in vanity and it is certainly that. It's a way of saying hello to the world and being able to say exactly what you want to say. I feel under no pressure at all to please any person about the contents of my site. I've had people praise me for things they approve of and I've had people turn their nose up at it for various parts that they disapprove of. The death penalty information and pictures is shocking to some people but I think people who find that sort of thing should be shocked. It's something that goes on in America and you can't pretend to be ignorant about it. Information about that is put there in a fairly neutral way so you can see it and make up your own mind. Same thing for the Buddhist information. But if you don't like it and wish to rant at me then do be it. Again, I do it to please only myself and to retain a visable beacon into the world. Thanks for coming and if you have any questions or words of advice then find me through the spam filters at gilbert(at)gadlaw.com .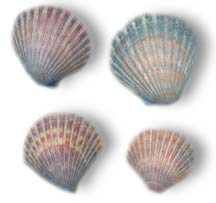 Shells from NJ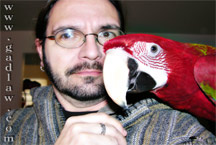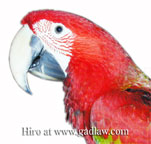 Email me at gil@gadlawnospam.com and remove the nospam.

From My Blog





A good friend lost
Now Playing: Caroline Néron - Dans Nos Yeux
As happens once in a while, a friend from a few years back contacts me to catch up, touch base, say hello. My website and my listing in the alumni page at the University of Dayton School of Law leave a trail there for anyone who might care to find me and speak with me. Careful planning makes it so, unfortunately and for a number of reasons I don't often try to find old friends and old classmates. A LexisNexis search, a run through Google or a look through the alumni directory would be sufficient for me to find anyone I would desire to find but I don't do it. There is always time. Time sometime later to make that small effort. So as a result I don't look up people. There is always time right? Yah. Well a friend of mine, Marc did take the time to look me up and it was good to hear from him. In our emails back and forth he mentions a fellow classmate, Andy Johnson or as was the running joke for us "Andy's Johnson."
Andy was a tall, gangly fellow with the disposition of a puppy. We'd constantly make our "Andy's Johnson," clever remarks and he'd smile and never took offense and we never meant any. He was a fellow who seemed not to have a hostile bone in his body and it seemed to me that it would never occur to him to say a bad word about anyone. When he would talk it seemed like he was always laughing even when he wasn't. A smile on his face and he'd always be genuinely glad to see you. When he would tell a joke it was like he was a little kid saying something he knew that grownups would disapprove of so his jokes or something funny were told only after he looked around to make sure that someone who might take offense would be out of earshot.
At the end of a long hard week in class he'd come down to the local watering hole that some of us had taken as our own. BW3's on Friday after class was where we would grab some hot wings, some happy hour beer and we'd pull some tables together, enough to accommodate however many of us would show up. Andy would laugh with us and we'd talk about what funny things happened in class. Sometimes he'd get a bit excited, a beer or two down the evening and when he wanted to say something and his words were tripping around on his tongue his eyes would sparkle and the smile on his face would broaden as if to acknowledge that he thought he was being a bit foolish or silly. But we would slap him on his back, laugh at his jokes and generally do the things that friends would do with each other as we recognize everyone who would want to be in the conversation and who would likewise have a patience and joy with us.
I can't begin to tell you how wonderful a person Andy was or how everyone instantly liked him. It's like you can instantly sense who is a good hearted person and who you would like to think of you as a good hearted and good person. I know I thought very well of him and he was the kind of person you hoped thought well of you. He was also the kind of person whose friendship you didn't have to buy. This speaks to a character flaw of mine, I took it for granted that he would be there with a smile and a happy hug for me whenever I did get around to seeing him or contacting him. I know he was the kind of man who would be there for me if I was the kind of person who asked anyone for help or support. A good man with a good soul and a huge heart. My friend Marc told me that he had finally gotten a nice job in Ohio and was on his way to work one morning when he got in a car accident. Andy died that morning. Marc tells me that he thinks about Andy often. I haven't stopped thinking about Andy since hearing about this untimely end to this good young man.
There is no question in my mind that life is not fair. Evil people live and prosper, good people who struggle and fight to get ahead in life die in car accidents. Life is short and brutish and it's a sack full of misery, pain, horror and suffering. A person like Andy makes you almost believe that isn't true, his warm smile and good heart carved a bit of hope and kindness into the world and he will be missed.
......
more here