Clyde Smith Jr. Executed in Texas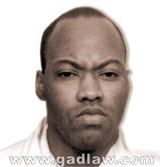 One of two murders he admitted to commiting in 1992, both of Taxi drivers in conjunction with robberies was what put him on death row in Texas. The murder, occuring on February 6, 1992 by the then 18 year old Smith netted him $230 dollars. Smith did not apologize or acknowledge victim relatives and did thank his lawyer and family for their support. He was pronounced dead at 6:17 p.m. February 15, 2006. This gives Texas four executions for the year and the next one being scheduled for February 23, 2006 and is for Steven Staley who has been on death row since 1991.
Supreme Court Stops Execution of Michael Taylor in Missouri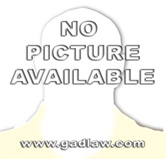 Lawyers for Taylor argued that lethal injection is cruel and unusual punishment and that his constitutional rights were violated by a system tilted against black defendants. The cruel and unusual punishment through lethal injection has been used to stop the last two scheduled executions in Florida. The court has shown no recent inclination to look into the other issue argued by Taylor's lawyers.
Significantly in the State of Florida, the information about the electric chair is back on the first page - here- along with the latest finding of the Florida Supreme Court which stated that the electric chair was not cruel and unusual punishment. I believe that Florida is preparing to use it's electric chair. All states thought that the Supreme Court was giving indications that it would make execution by the electric chair illegal and so they quietly and quickly put lethal injection as a alternative and favored form of execution.
Vernon L. Evans Execution in Maryland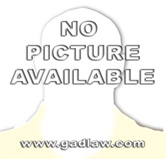 Vernon Evans is scheduled to be executed within a five-day period beginning Feb. 6, 2006 in the fine state of Maryland. Besides believing that no pictures of their death row inmates should be available for any reason they are also very quiet and mysterious with the date. The lawyers for Mr. Evans have delivered a clemency petition to Governor Robert L. Ehrlich Jr. and the ACLU has filed for a restraining order based on the most recently successful argument with the Supreme Court having to do with the cruel and unusual aspect of lethal injection. Maryland has executed a very small number of inmates in total, only 4 since 1961. Here (their figures are wrong by the way since they've not updated it to reflect the June 17, 2004 execution by lethal injection of Steve Oken).

Marvin Bieghler - Indiana Execution for January 27, 2006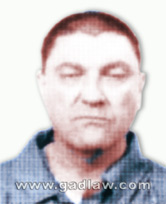 Executed in Indiana for killing Tommy Miller and Miller's pregnant wife, Kim Miller, in a Kokomo Indiana home. A drug related killing which Bieghler claims he didn't commit. He appeared before a clemency board on the 21st where he asked to either be freed from prison or executed. After an hour long reprieve was overturned by the Supreme Court on a 6 to 3 vote, Bieghler was injected starting at 12:30 a.m. and was pronounced dead at 1:17 a.m. CST. His final words were "Let's get it over with."
Marion Dudley - Texas Execution for January 26, 2006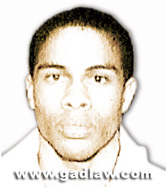 The first Texas execution of the year, Marion Dudley was carried from his cell after refusing to leave on his own. He had no last words. Dudley was found guilty of the murder of four people in a home invasion and execution in June 1992. The victims were tied up and shot in the head. Killed were 19-year-old Jessica Quinones, who was seven months pregnant; 32-year-old Jose Tovar, 21-year-old Audrey Brown and 17-year-old Frank Farias, 17. For his part Dudley claims he wasn't there.
Clarence Hill -Florida Execution Stayed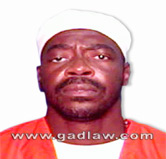 A last minute stay of execution from the Supreme Court has kept Clarence Hill from his scheduled execution in Florida at 6 pm, January 24, 2006. That stay has been made permanent by the full Supreme Court. He was convicted of killing police officer Stephen Taylor, during a robbery on October 19, 1982. Clarence Hill had lost appeals at the 11th U.S. Circuit Court of Appeals in Atlanta and gained this last minute stay about an hour before his scheduled execution. Mr. Hill's lawyer said that his client was strapped to the gurney and had IV lines in his arms at the time of the stay. His appeals deal with three seperate issues including possible mental retardation and the possible cruelty of the drugs used during execution. His appeal cites a study that questions whether the three drugs used are cruel and unusal and whether he will be properly anesthetized at the time of his death.


Without much fanfare or media attention, Perrie Dyon Simpson was executed at Central Prison in Raleigh North Carolina on January 20, 2006 for the Aug. 1984 murder of Rev. Jean Ernest Darter, a ninety-two-year-old retired Baptist minister, in Reidsville, North Carolina. "I want to say I am sorry for what I did," Simpson said in his final statement. "I'm sorry for the victim and the families. I'm sorry for my family. I'm sorry for everybody."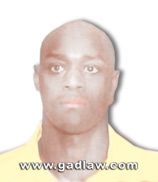 Julius Jerome Murphy, 27 years of age was scheduled for execution in Texas on January 19, 2006 for the murder of Jason Erie, 26 on Sept. 19, 1997. On an argument of Murphy being borderline retarded the Texas Court of Criminal Appeals halted the scheduled punishment and remanded the case to the trial court in Bowie County.
Clarence Ray Allen Execution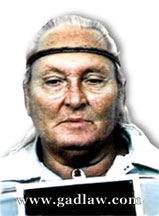 UPDATE:
The San Francisco Chronicle has a podcast of the Clarence Ray Allen execution here. The Chronicle reporter Kevin Fagan provides an excellent and lucid audio report that you can hear as an mp3 if you have winamp, windows media player, real audio player or any of the available audio players. Kevin Fagan makes notes of the decreased attention this execution has received and says that as more executions come to pass there will be even less attention. It's worth a listen. There is also a podcast of the Tookie Williams execution to be found here. Thanks Marcus Chan for the heads up.
Clarence Ray Allen was assisted from his wheelchair by two San Quentin guards to the death chamber. At 12:19 AM the death order was read and in front of 50 witnesses the lethal injection was administered. In a final statement he said that his last words would be "Hoka Hey it's a good day to die."
Happy birthday to Clarence Ray Allen who turns 76 on January 16, 2006. Tomorrow he will be executed at San Quentin for ordering the murders of Byron Schletewitz, 27, Douglas Scott White, 18, and Josephine Rocha, 17 from his cell at Folsom State Prison. Governor Arnold Schwarzenegger denied clemency Friday. The media notice to this execution is very much less than that for Stanley Williams from last month. One of the arguments put forth in the efforts of those who have been advocates for Mr. Allen is that he is 'too old' to be executed. He has had twenty five years of appeals and now suffers from diabetes and other age related maladies. While one of the oldest inmates to be executed, the oldest inmate executed was last year in Mississippi , John B. Nixon, 77, became the oldest person executed in the United States in December 2005.


Stanley 'Tookie' Williams Execution


UPDATE:
Stanley Williams was executed. The California Department of Corrections and Rehabilitation, said the unofficial time of death was 12:35 a.m. (3:35 a.m. ET).
Honestly I did not believe that Governor Schwarzenegger would be able to stand up to the Hollywood pressure that was put on him to grant clemency for Williams but he did stand up to that pressure and refused to grant clemency to the self proclaimed founder of the vicious drug gang the Crips. Threats of violence in the streets and discussions on NPR about the nature of redemption was not enough to change the opinion of the Republican Governor whose base overwhelmingly supports the death penalty. Schwarzenegger said in a five-page statement explaining his decision, "Based on the cumulative weight of the evidence, there is no reason to second-guess the jury's decision of guilt or raise significant doubts or serious reservations about Williams' convictions and death sentence,"
Much the same way that the execution of Karla Faye Tucker in Texas was turned into a celebrity filled protest the then Governor of Texas George W. Bush stayed true to his beliefs concerning the use of the death penalty. Unless there is a last minute stay of execution from some court then at one minute after 3 a.m. Eastern Time, Mr. Williams, in the death chamber at San Quentin, will be administered a lethal injection and executed. He killed the attendent Albert Lewis Owens in a robbery for $120 at a 7-Eleven on February 28, 1979. He took Mr. Owens to the back of the store and put two shotgun blasts into him. On March 11, 1979 at about 5:30 a.m. Stanley Tookie Williams in the company of another man broke down the door and entered Brookhaven Motel in Los Angeles and shot to death 67 year old Thsai Shai Young, his 63 year old wife Yen-I Yang and their 43 year old daughter Ye Chen Lin. In that murder and robbery they got $50. The debate on the death penalty will continue.
The execution of Clarence Ray Allen, convicted of three counts of first-degree murder with special circumstances in the deaths of three people and one count of conspiracy in Glenn County (a change of venue from Fresno County where the murders occurred), is set by court order for January 17, 2006, at San Quentin State Prison. On Death Row in California at the present time there are 648 men and women awaiting execution.
Kenneth Lee Boyd - The 1000th Execution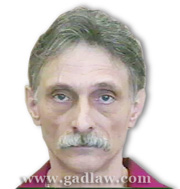 Kenneth Lee Boyd, an inmate in Central Prison in Raleigh North Carolina was the 1000th person to be executed in the United States since the reinstatement of the Death Penalty in 1976 with the two Supreme Court decisions in Gregg v. George and Jurek v. Texas which stated that a death sentence is not a per se violation of the 8th Amendment. Boyd becomes the fifth person executed by North Carolina this year. The first execution was of Gary Gilmore in Utah by firing squad. Boyd, 57, is scheduled to die by lethal injection for shooting his wife and father-in-law in 1988 in front of two of his three children. He shot and killed Julie Curry Boyd, 36, and her father, 57-year-old Thomas Dillard Curry. Family members said Boyd stalked his estranged wife after they separated following 13 stormy years of marriage and that he once sent a son to her house with a bullet and a threatening note. Robin Lovitt of Virginia was scheduled for this dubious honor when the governor of Virginia Mike Warner thought better of having his name associated with this polarizing and divisive issue by commuting the death sentence to life without the possibility of parole for Lovitt.
Australian Nguyen Tuong Van executed by Singapore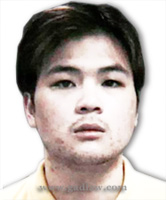 Singapore, executes people for drug smuggling and that is what Australian citizen Nguyen Tuong Van was convicted of. He was hanged for having attempted to smuggle 400 grams of heroin which would be about one million dollars worth of the drug. Efforts by Australia to avert the execution fell on deaf ears in Singapore. Thanks to Peter Scott for the correction. If I had an editor I'd be dangerous.
John Hicks of Ohio 999th Person executed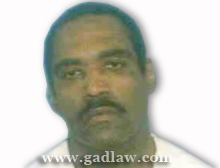 John Hicks, 49, was put to death by lethal injection on November 29, 2005 after Governor Taft of Ohio refused to commute his sentence to life in prison. Hicks became the the fourth person executed by Ohio this year and the 19th since the use of the death penalty was reinstituted by Ohio in 1999. In 1985 Hicks had killed 56-year-old Maxine Armstrong and 5-year-old Brandy Green. Eric Nance (998th) was executed in Arkansas for killing a teenager by slashing her throat with a box cutter.
Alan Matheney was executed by chemical injection at the Indiana State Prison and pronounced dead at 12:27 a.m, September 28, 2005.
Matheney, 54, was convicted of killing Lisa Marie Bianco in 1989 outside her Mishawaka home, just east of South Bend, while on a furlough from a state prison. apologized to his family and met his grandchildren for the first time before his execution. His final words were "I love my family and my children. I'm sorry for the pain I caused them," Matheney said in his final statement, read by his attorney. "I'm sure my grandchildren will grow up healthy and happy in the care of their wonderful parents."
Herman Dale Ashworth, 32, executed by lethal injection in Ohio on September 27, 2005 for beating to death and robbing Daniel Baker, 40, in an alley in Newark in 1996.
He was executed at the Southern Ohio Correctional Facility in Lucasville for the beating death and robbery of Daniel Baker, 40, in an alley in Newark in 1996. His last words were 'A life for a life, let it be done.' His adoptive parents missed seeing him one last time because they were stuck in Louisiana due to the damage done to the Baton Rogue airport by the hurricane Rita.
Alabama Death Row Inmate executed on September 22, 2005 - John W. Peoples.
Alabama has executed three men this year, the latest one being George Sibley on August 4, 2005. Governor Riley has passed the previous Governor Siegelman by having nine inmates executed under his watch. The list is here John Peoples was convicted of murdering three people, Paul and Judy Franklin and their 10 year old son. Peoples had been befriended by the family. He confessed to having murdered them for a 1968 Red Corvette owned by Paul Franklin. The jury recommended death over life without parole by a vote of 11 to 1. Peoples has lived at the Holman Correctional Facility in Atmore for 21 years and his last appeal ran out earlier this week. He smiled and waved to his family and was executed by the state of Alabama at 6 PM on September 22. The complete grizzly story can be found here.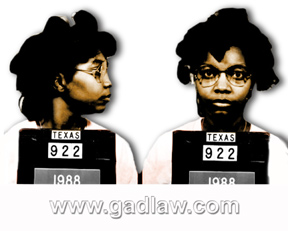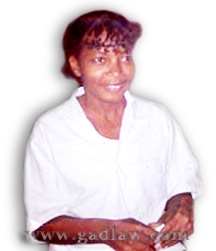 Frances Newton - Executed on September 14, 2005.
September 14, 2005: With some 50 demonstrators outside the gate of the Huntsville Prison, in contrast to the hundreds who stood in protest against the execution of Karla Faye Tucker, Frances Newton was strapped down on the lethal injection gurney and executed. She gave no final statements and was witnessed by her parents and sister. "Newton, 40, briefly turned her head to look at her family as the drugs began flowing. She appeared to try to mouth something to her relatives, but the drugs took effect. She coughed once and gasped as her eyes closed. She was pronounced dead eight minutes later."
September 13, 2005 - The Texas Board of Pardons and Paroles, in a 7-0 vote, refused to recommend to the governor that her death sentence be commuted to life in prison. The vote came several hours after the 5th U.S. Circuit Court of Appeals refused to stop the punishment, a decision that sent her lawyers to the U.S. Supreme Court.
Her execution, by lethal injection,will be the first execution of a black woman since the Civil War and only the third woman executed by the state of Texas since 1982. She will be the 349th person executed in Texas since 1982. She was convicted of the April 1987 murders of her husband Adrian, her seven year old son Alton and her 22 month old daughter Farrah. All were shot to death with a 25 caliber handgun owned by her boyfriend. In March 1987 she had taken out a $50,000 life insurance policy on her husband Adrian, Farrah and herself. Newspaper accounts give the amount on the policy as $100,000. On April 21, 1987 she filed an insurance claim. She was arrested, charged and convicted with capital murder. Links that discuss this case. Austin Chronicle , Democracy Now , Texas Death Row , Austin IndyMedia
On my site you will find Buddhism, the Death Penalty, photography, artwork and various other things that interest me. Welcome and I'm glad you came.
Tuesday, August 02, 2005
The Innocence Project: Thomas Doswell

For 19 years, Doswell has maintained his innocence. Refusing to confess to a crime he did not commit, Doswell was turned down for parole four times. Only one week after exculpatory test results returned from the Allegheny County Crime Lab, prosecutors agreed to join in Doswell?s motion to vacate his conviction and sentence.
This sort of thing always reminds me of the stories of Red China where the political prisoners are 'reeducated' to conform to the values of the society. They remain in prison until they 'confess' and 'see the light' The same goes for prisoners in the United States. If Thomas Doswell would only have confessed and taken responsibility for something he didn't do then he would have been out of prison a long time ago. This applies also for the trial. If Doswell would have only 'copped a plea' to something he didn't do he would have found the system to be much more lenient toward him. However, being innocent is no defense and has no place in the bureaucracy and system that metes out punishment. It also shows that it's fairly easy to convict someone without them actually being guilty of anything. Congratulations to Thomas Doswell and his belief in his own innocence.
Second Florida Execution of 2003
Newton Slawson is scheduled to be executed in Florida on May 15, 2003.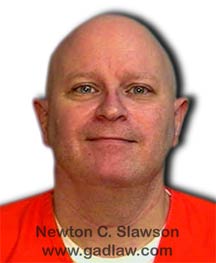 Newton Slawson was convicted of four counts of First Degree Murder for which he received four death sentences. He will be the second person put to death in the state of Florida this year and the 56th person executed since the death penalty was reinstated in the state of Floria in 1979.
Mr. Slawson fired his attorneys and dropped his appeals in 1997. In a court appearance before Circuit Judge Rex Barbas last month he made clear that he wished to seek his own execution. He said "Judge, let's just end this please."
Texas-Death Penalty Capital of the World -It's Like a Whole 'Nother Country
That whole other country would be like a third world dictatorship if the number of people put to death by the state is the criteria. On Wednesday, March 12, 2003 Delma Banks was set to become the 300th person executed by the state of Texas since the death penalty was reinstated and executions were started again in 1982. He had received a last minute stay of execution so the courts may review whether the issues his lawyers have brought up in his latest appeal deserved appellate review. Mr. Banks had already eaten his last meal and was ten minutes away from his execution. Upon receiving the stay of execution he was taken back to the death row in Livingston, Texas. It should be noted that Mr. Banks had no previous criminal record before being accused of this crime. In addition, it should also be noted that he had refused to plead guilty and take a plea bargain which would have freed him from prison by this date. He has continued to proclaim his innocence throughout. His case has attracted three former judges and an ex federal prosecutor who have argued for this latest review.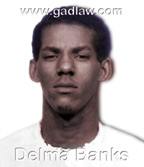 Delma Banks Jr. was convicted of the April 14, 1980 murder of Wayne Whitehead 16, who was shot twice in the head and whose car was stolen. NPR did a very good radio article about this case and the audio for this report can be found at the NPR website. www.npr.com
The International Court of Justice Says No to Executions
On February 5, 2002 the International Court of Justice ruled on a case brought by the nation of Mexico which sought to block the execution of Mexican nationals by the United States of America. In a unanimous ruling they stated that the three of some 51 nationals in peril of immediate execution should be granted temporary stays while the court examined the issue. Mexico objects to the fact that the Mexican nationals were not afforded the right of assistance from their consular officials. Mexican nationals are on death row in nine states in the United States. The International Court of Justice does not have any enforcement power and it is not likely that the United States would abide by this ruling. However, it does once again highlight the difference between the United States and most other nations.
Texas executes six in January
Samuel Gallamore, as mentioned and written about below was the first of six to die in the state of Texas in the month of January. John Baltazar, a hispanic 30 year old was executed on January 15, 2003. Robert Lookingbill, a 37 year old white was executed January 22, 2003. Alva Curry, a 32 year old black was executed on January 28, 2003. Richard Dinkins, a 40 year old white was executed the next day on January 29, 2003. Granville Riddle, a 33 year old white was executed on January 30, 2003.
Stay of Execution in Indiana-January 21, 2003

The oldest inmate on Death Row in Indiana, Richard Moore, was scheduled to be executed on January 29, 2003. Supreme Court Justice John Paul Stevens stopped his execution to allow his lawyers extra time to file federal appeals. At 71 years of age, Moore is partially blind and deaf. Richard Moore was sentenced to death for the November 6, 1979 killing of his ex wife, her father and a Indianapolis police officer. The original sentence was pronounced on October 24, 1980. The Clark County Prosecutor has a web page with all the details right here.
Texas Execution January 14, 2003

Samuel Gallamore, a 31 year old with an 8th Grade education was executed for the 1992 murders of Clayton Kenney aged 83, Juliana Kenney agend 74 and their daughter Adrienne Arnot aged 44. In a written statement Mr. Gallamore apologized to a relative of the murdered family who was there to witness the execution.
In the state of Texas there are 18 convicted people scheduled for execution in 2003. In 2002 Texas executed 33 and has executed 290 since it reiinstated it's death penalty in 1982.
Execution in Florida December 9, 2002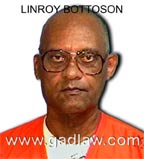 This afternoon at 5PM, Linroy Bottoson was executed by the state of Florida. He had three different stays of execution while the State of Florida determined that he was sane enough to be executed. Under Florida state law people cannot be executed unless they understand they are going to be put to death and know the reason why. He was convicted of kidnapping and murdering Catherine Alexander, a 74 year old woman who was the postmaster of the town of Eatonville.
Texas Executions - November 27, 2002-Holiday Break-Two to Die in December

Craig Ogan was executed in Texas by lethal injection for the murder of a police officer. He had claimed self defense and some of his last words were, "In killing me, the people responsible have blood on their hands because I am not guilty."

William Chapapell who is 66 was put to death by the state of Texas on November 20, 2002 for triple murder. He is the oldest person executed in Texas since the reinstatement of execution in 1982. He had been convicted of breaking into a home and shhoting ALexandra Heath, Elbert Sitton and Martha Lindsey. His last words were "You are all murdering me and I feel sorry for you. I don't know what else to say. Please go to church and say..." An execution of William R. Jones in Missouri occurred on November 20, 2002 and an execution in Georgia of James W. Brown occurred on Thursday, November 21, 2002. Both Georgia and Missouri do not provide photos or much information at all about their inmates or about their implementation of the death penalty. The state web sites are available and linked above.